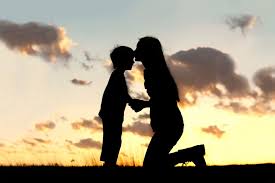 When I was a young girl, I remember watching the story of a lady in Argentina who opened the doors of her house (And heart) to feed homeless children in desperate need of help. She provided them with a hot plate of homemade food and a place where they could feel loved and cared for.
All the ingredients for the meals she prepared were donated by good Samaritans. This wonderful lady would go around businesses, knock their doors and pretty much beg for them to donate some items to help these children.
One day, she was planning to make spaghetti and tomato sauce for them. She talked to a business owner who donated the spaghetti and the sauce for the meal, she was indeed very grateful for such generous offer and proceed to go to other businesses to ask if they could donate cheese. The reply was astonishing.
They asked her: "Isn't that you said you are making spaguetti and sauce for them?" "Why do they need the cheese though?" "Isn't enough that they get the spaguetti?" "Cheese is a want, not a need!" "Shouldn't they be grateful they have a plate of food to eat?" All these comments and questions, just because this very compassionate lady who was also homeless herself as a child, wanted better for these children. A little cheese on top of their spaghetti. Just a little cheese.
As a mom of 3 boys with autism and a fierce activist, from time to time I observe a similar underline sentiment: "Should we just be grateful that…?" with regards to autism resources locally. Let me list the things I propose we should be grateful for and let me know how it sounds to you, ok?
1. We should just be grateful that our children are part of the 72 million children in the world of primary education age who are not in school. You read that? We are part of a worldwide statistic! There are no public and free schools with qualified teachers for children with autism in T&T.
2. We should just be grateful that there are some schools. And yes, I know there are teachers who are not even registered teachers (Let alone qualified special needs teachers), principals who beat children when they are unable to cope with their sensory-related issues, schools that have children with autism in a day-care facility without proper engagement or progress, but I know there are no perfect schools! Just pay your fee, you don't have many alternatives. We should just be grateful there are at least people willing to teach them!
3. We should just be grateful for the crumbs that are being thrown to us. So in that same note, I apologize deeply in advance that I am seeking public and free schools for our children. I am very sorry that we are not wealthy enough and we are unable to pay 5 figure fees of private education with unqualified staff. I'm sorry that I want my children to enjoy the same rights of neuro-typical children. Will you forgive me? I know! The nerve of expecting qualified personnel to teach our children with autism is plainly absurd and out of place.
4. We should just be grateful that there are funds to build a hotel in St. Clair but not enough funds to create a proper school that can cater for their needs. Enough funds for fireworks during celebrations, but not funds to provide free therapy for the children.
5. We should just be grateful that our children have to wait at least a year to see a qualified doctor in a public hospital. I know, it could be worse!
Sarcasm aside, I have zero tolerance for anyone who believes I have no right to want better for my boys and for every child and adult with autism in T&T. So no, I am not grateful about the resources being provided for the families affected by autism locally and I will certainly not remain quiet about it. I will continue meeting people, I will continue knocking doors, I will inform and make parents aware, and I will demand what is rightfully theirs.
Why? Because it is morally right. Because our children are not less. Because they deserve to have the tools that will help them to succeed in life. Autism is NOT about organizations, or how much funding they get or should get or why they didn't get, or private schools, or therapists or doctors. No. Autism is about individuals and families affected by the condition.
When will we learn to FOCUS on them and stop highlighting the rest?