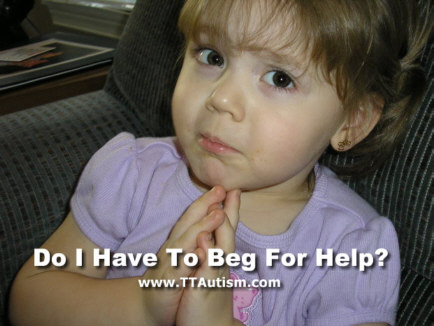 As a parent of special needs children and the President of the Autism Parents Association of Trinidad & Tobago (APATT), I receive a lot of positive feedback from parents about the Child Guidance Clinic South.
It is reviewed as a clinic with hard working professionals who are able to diagnose children in a timely manner and get them the appropriate help. Anyone wonders why the Child Guidance North Clinic located at Pembroke St, Port of Spain does not share the same reviews but quite the opposite? Clinics that cater for special needs should be empathetic, understanding and most of all professional. My family and I had the most outrageous experience at this clinic on Thursday, February 18th.
For the past seven months, we have been trying to get one of our children to see a psychologist. We explained clearly to one of the staff members at the clinic back in August, 2015 that it was an urgent case.
The person in question said they will call back to see if a psychologist could see him within the next two months. They casually contacted us in September, 2015 to give an appointment for January 2016. Later that month, they called back to cancel said appointment because someone on staff had a family situation.
Another call was received that month to state that an appointment was given for February 18th to see one of the children that we don't have an emergency about. We were beyond confused as to what is really going on at this Clinic. Unfortunately, the nightmare does not end there.
We reached on time to our appointment on February 18th. They were late and did not start until a whole hour later. We met a social worker and a writing aide who spent between 20 to 30 minutes to decide what they were doing, talking about trivial things, cracking jokes, singing (Yes, singing), and so forth that were not related to our case even though we clearly expressed that we had children with special needs waiting outside.
The aide took an unusual active and vocal role during the meeting, they started with questions previously asked and for reports that have been already being submitted. The person we talked to from the start did not pass on the information from the screening. They did not have said reports and did not know where they were or who had them. Yes, confidential reports! Welcome to the Child Guidance North Clinic.
The interview lasted for four hours and it is certainly not the most upsetting issue of the whole experience. At one point, when they decided to meet our children privately, they said a few things that got one of our special needs children very anxious and upset.
How is it even possible that these people are working with children with special needs? Since when are social workers and writing aides qualified to act as if they were psychologists?
Since when are social workers and aides allowed to assume and provide personal opinion to children knowing the impact it will have on them?
When our very distressed son, told us right there at the office what he was told and we simply and very respectfully, asked the social worker and the aide about it, the writing aide became very loud and agitated and started shouting at my husband while moving his body in a threatening way like if he wanted to be physical. We couldn't believe it. All of this while a big sign outside the office reads "Treat others like you would like to be treated".
Yes, all of this happening at the Child Guidance North Clinic and just because a question was asked in a very respectful manner. At that point, we just walked out of the office. We did not go there to be verbally abused. We went there to get assistance for our son and we left without it.
In the very end, they clearly stated that they will have a conference and choose IF they want to see our children again to get help. Since when do you go to a public health facility to receive assistance and they tell you that they will contact you IF they want to see you? I don't know who is running this clinic, but it certainly looks like it is Mickey Mouse.
I want to urgently plead to the Minister of Health, Mr. Terrence Deyalsingh to please address this matter in the shortest time possible and proper action can be taken so special needs parents do not have to endure the horrific and traumatizing experience my family and I had to go through at that clinic.
Maria Borde
President of the Autism Parents Association of Trinidad & Tobago (APATT).
TTAutism.com